News & Events
---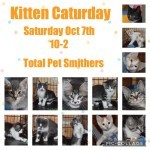 Kitten Caturday Saturday October 7 - We will have three litters of kittens in at Total Pet in Smithers. They are hoping to woo folks and win hearts ♥️
---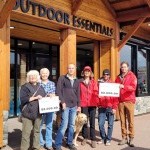 The results for the 2023 Banff Mountain Film Festival are in....
---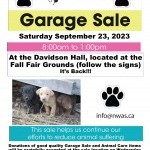 It's Back! The NWAS annual garage sale will be on Saturday September 23 at the Davidson Hall (Fall Fair Grounds), starting at 8am to approx 1pm....more
---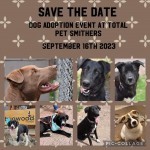 We have so many dogs looking for homes! Watch for more info on this awesome event that will be held September 16th
---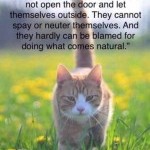 Shelters are overrun with cats/kittens and dogs/puppies. The only solution is to spay and neuter pets...more on Why to spay and neuter...
---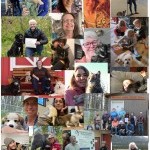 These are some of the faces (not all) that make the Northwest Animal Shelter run. It takes a lot of dedication from our Volunteers, Caretakers, and Foster homes ....
---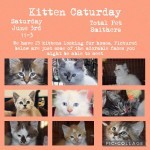 Update: Since Caturday June 3 was such a success, every Saturday in June will be Kitten Caturday at Total Pet! June is also PAW month at Total Pet.
---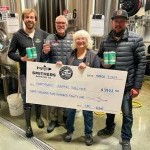 Huge thank you to Smithers Brewing Co. Babine Animal Hospital, Smithers BC Riverside Kitchen Co. And everyone that came out to this amazing event....more
---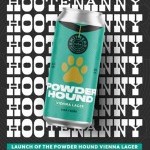 Thank you Babine Animal Hospital and Smithers Brewing Company for supporting animals in the Bulkley Valley with this amazing event - March 4 from 4-8pm!
---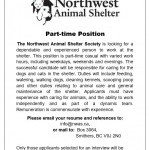 Love animals? We have a job for you!
---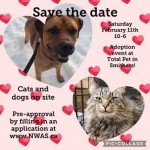 We have another fun event coming up on February 11th. This time an adoption event at Total Pet in Smithers! We will have dogs and cats on site and there will be Kissing Booth for you to get photos done with your furry valentine by donation.
---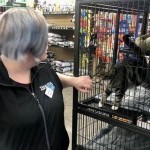 Come down to Total Pet and meet Asher, Elsa and Keesha who are keen to be adopted into their furever homes! Thank you Total Pet, we are glad to be back.
---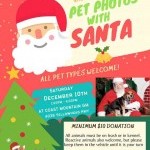 Thanks for the volunteers who put this on, and everyone who supported the event - we raised $844!
---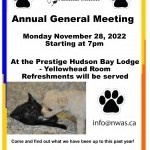 Come and join us at the Prestige Hudson Bay Lodge, Monday November 28 at 7pm for the NWAS AGM
---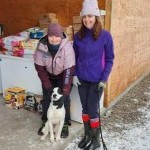 Sending a Huge shoutout and thank you to Miake at Pawsome Adventure in Houston for running another successful food drive benefitting NWAS. Pictured with NWAS volunteer Brandy.
---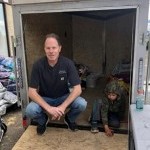 All we can say is THANK YOU we have been absolutely blown away by the generosity of our community...more
---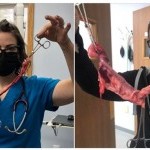 Why spay your female dog ? You don't plan to breed her and you watch her when she is in heat, right? You make sure there is no chance of pregnancy ? Well… here is a size comparison for you....more
---
You never know what life has in store for you. You may think you do; I mean you have that great plan and all. That plan based on personal experience, disciplined and consistently applied action and well thought out forecasting. But you know, sometimes life just has other plans.....
---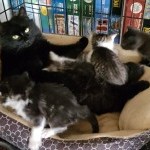 Livia, mother of the year! A family of 4 kittens were orphaned recently when the mom was accidentally killed...more
---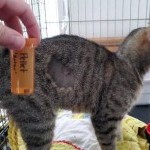 She is an incredibly sweet cat that had a small strange lump near her rib cage.....
---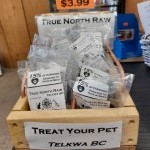 Thank you so much, True North Raw, for your ongoing support of the Northwest Animal Shelter - we appreciate it so much! 15% of the earnings from the Grab & Go treats gets donated to pets in need, and they are highly recommended by NWAS alumni Josette and Rango.
---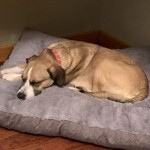 People often ask us what happens to the animals in our care when they do not get adopted…here is your answer folks.
---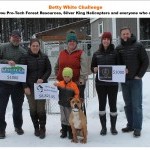 Thank you to everyone who donated to our Betty White Challenge Fundraiser. We raised $8821.65 for the companion animals of the Bulkley Valley and surrounding areas. An extra special thank you goes to Scott and Erin Rowsell of Pro-Tech Forest Resources Ltd and Ryan and Missy Hinds of SilverKing Helicopters for your generous support.
---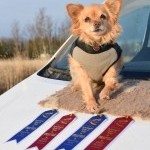 When people are looking for a dog at the shelter they tend to be looking for puppies or young, healthy dogs. But there are many hidden treasures for those lucky enough to find them....more
---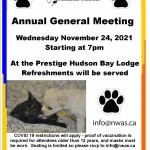 Wednesday November 24, 7pm at the Prestige Hudson Bay Lodge. Covid protocols in effect - proof of vaccination and masks required. Seating is limited please confirm attendance to info@nwas.ca
---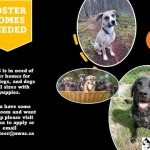 NWAS needs your help! Our list of available foster homes is getting very low. We need temporary homes for dogs and cats between Topley and Hazelton. You can have other pets and still foster! Each animal has different needs and requirements. We have some long term fosters and some short term....more
---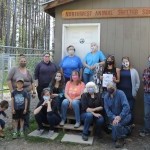 In late May the NWAS celebrated the 20th anniversary of becoming a registered charity. It has taken a lot of people, hard work, and dedication to get to where we are today. It will .... more
---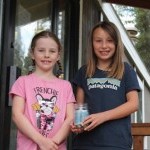 Iza (10y) and Taylor (8y) wanted to help the animals at the shelter. During the heatwave they came up with the idea ... more
---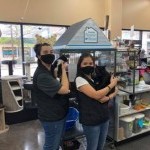 Did you know it's Paw Month at Total Pet? They are currently collecting donations for NWAS in store and you can put your (or your pet's) name on a paw to go in the window! Thank you to everyone who has already donated! They will be collecting until the end of the month.
---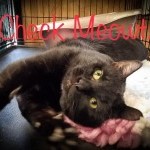 Happy Monday Everyone!!! I am happy to announce our Final Total of Funds raised for North West Animal Shelter from this Online Auction....more
---
The title of these articles is a bit misleading now, when Part 1 was posted I was only fostering the 3 Runner kits. Then, to my great relief, Ivy and her 4 kits came along. For four weeks or so, Ivy took over a large part of the kitten care.....more
---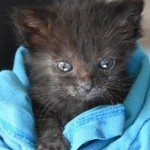 Ivy, the Runners feline foster mother, has been great for the Runners. They are all gaining weight and otherwise benefiting from her nursing and grooming....more
---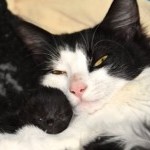 A good friend has a strong belief that our thoughts affect our lives, we can choose how we interpret various situations and if we are in need it can be useful to focus on what we want, literally "putting it out to the Universe". The Runner kittens and I were certainly in need.....more
---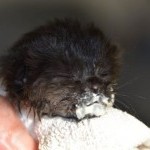 The good thing about modern technology is how easy it is to get in touch with people. The bad thing is how easy it is for people to get in touch. So when the "ping" of a text message sounded at 10.30 pm on a Sunday evening I knew there was a problem, probably with the shelter.
---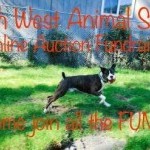 Something Super fun and brand new is in the works for North West Animal Shelter! We will be holding our first ever Online Auction! Fundraising has become a bit of a challenge for NWAS during this Pandemic, but our commitment to caring for animals in need, and finding the best furever homes, has never been more important....more
---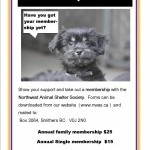 Support NWAS in our efforts to help domestic animals in the Bulkley Valley - take out a membership!
---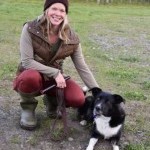 The following lucky dogs, all NW alumni, and their dedicated owners took part in the Noel Pepin Canine tracking and obedience classes....more
---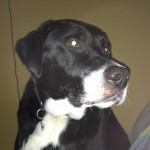 In May, 2020, an extremely generous donation of $50,000 was made to the Northwest Animal Shelter Society, under the Rogue Legacy fund....more
---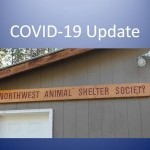 In order to protect our staff and volunteers, and continue to be able to assist animals in need in the Bulkley Valley, we are restricting our intake of animals to the most urgent cases only....more
---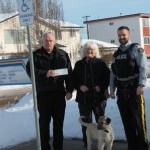 A big thank you to the organizers, volunteers and those who laced up the skates for the Guns & Hoses Hockey game between the Houston RCMP and the Houston Volunteer Fire Department on Family Day....more
---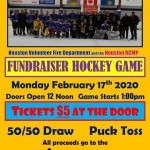 Looking for a fun Family Day activity? You should head to Houston for the Guns and Hoses charity Hockey Game. This year all proceeds will be going to NWAS and we plan to have a representative at the game
---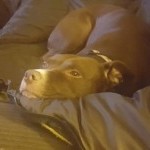 How Stevie and I are staying sane at -20.....more
---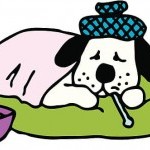 Just a reminder to those who have dogs in their lives that there are current cases of Canine Parvovirus in the Bulkley Valley....more
---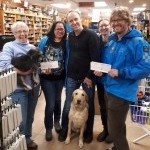 The Banff Mountain Film Festival results are in!
---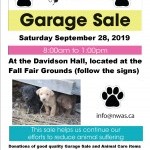 Thank you everyone! Our Annual Garage Sale was a huge success.....
---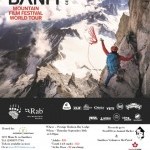 It's back - September 26 at 6:30. Come out and enjoy an evening of amazing films....
---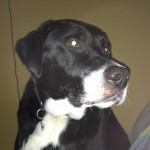 Northwest Animal Shelter is the very grateful recipient of the largest single donation in our history to date....
---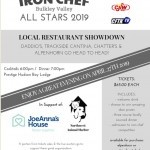 The results are in, and the NWAS is the grateful recipient of a whopping $4,500 as our share in the Iron Chef Bulkley Valley All Stars 2019!
---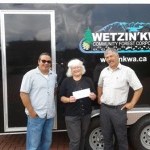 A big shout out to the Wetzin'kwa Community Forest Corp.....
---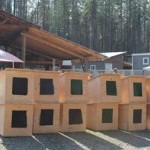 In the house with their family is the best shelter for dogs and cats. However, there are still dogs and cats who spend their days and nights outdoors.....more
---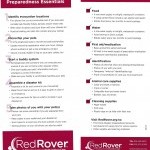 The forecast is for a hot dry summer, so some essential tips....
---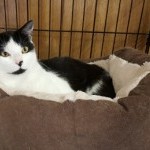 "Yeah, but I'm not a cat person…"
---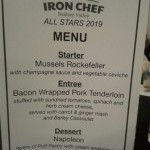 What an amazing night at the Prestige Hudson Bay Lodge last night....
---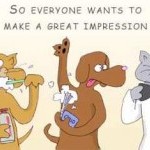 Paw Month, come and Meet the animals at Total Pet April 27
---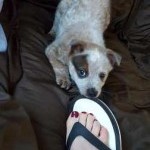 Guys.. it happened. A couple of Saturdays ago, my ice-cold, puppy-disliking heart just shattered. Ugh.I wanted this puppy so bad,.....
---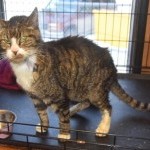 Meet GUS. This sweet old man showed up as a stray in Houston. The caring home owner immediately recognized that something wasn't right with poor Gus.....
---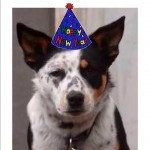 The start of a new year is also a time to reflect on the year just passed.....
---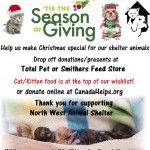 ---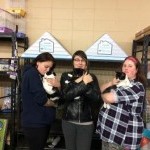 Thank you, Thank you, Thank you. We just cannot say "Thank You" enough to the amazing staff and management at Total Pet in Smithers. This store voluntarily showcases cats that we have available for adoption....
---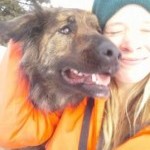 My name is Mikayla Adema, I've been a foster mom for almost 6 years. In those 6 years we've had over 25 dogs come and live with us....
---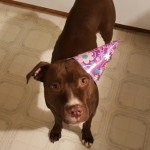 THE BIG FAIL "Okay. OkayOkayOkay. Okay.. OkayOkay." Not sure why I'm saying this, it's mostly for my sake. I'd hoped it might calm the excited brown blur in the pen in front of me. This small Pitbull would shoot out like bucking horse in a flurry of ecstatic wiggles when I opened the door, grimacing as her whip-like tail hit her face over and over.....(read more)
---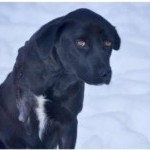 Free roaming animals and vehicles do not mix well and if ever proof is needed just talk to the Northwest Animal Shelter. In the span of a few months late last summer and fall, we took in 5 dogs and 4 cats with injuries due to motor vehicle accidents, injuries which have meant pain, suffering and major life changes for the animals and huge vet bills for the shelter....
---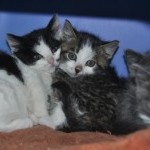 The "Power litter" were given strong names, Electra, Diesel, Hydro, Wind, Nuke, Geo and Solar as they needed all the help they could get just to survive....
---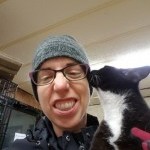 An indescribable, never previously scientifically documented smell has invaded my nostrils.....
---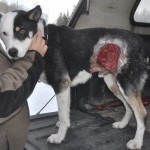 Another call or email, a dog has been injured and had to be dragged off the road. Can we help? ... read more...
---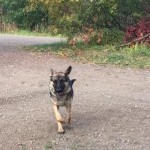 Thanks NWAS supporters!
---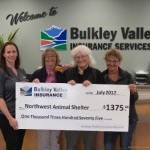 Thanks to Bulkley Valley Insurance Services (BVIS) for organizing a fundraiser BBQ for the NWAS! We received a much needed $1,375 from this event.
---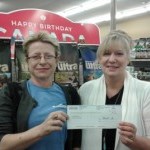 Store manager Janet and Kathy presented the NWAS with a cheque for $1,662.23, raised during their Pet Appreciation month last April!
---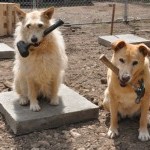 In 2013 the NWAS received a grant from the Wetzin'Kwa Community Forest Corporation to construct an Isolation/Wash Unit, where at risk animals can be segregated and animals cleaned as needed. The Community Grant Program was established to distribute profits from the operation of the Wetzin'kwa Community Forest tenure back into the community.
---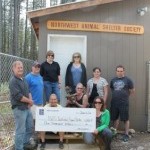 NWAS was the recipient of the Royal Bank Day of Service grant! On June 1, 9 volunteers came to the shelter to work, and did they ever! Grass was cut, slash loaded on a trailer, painting, fencing, and general cleanup. A big thank you to Tara, Raeleen, Lisa, Tina, Shawn, Ian, Adele, Don and Ada - pictured above with Tooley, NWAS dog available for adoption.
---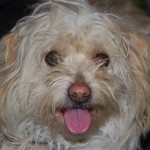 Mansi came into NW's care on Feb 4th, mat bound and scared after a number of winter months running loose in the country unable to be caught. Sadly her litermate disappeared, probably the victim of predators. Mansi spent a full month in foster care rebuilding her confidence and getting back to who she really is.
---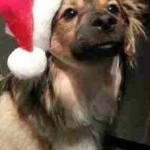 Roscoe came into our care with an old injury to his front leg that was not going to be an easy fix. It was suggested that extensive physiotherapy, including water therapy, might help, so we decided it would be best to get him south where there were more resources available. We, and more importantly Roscoe, had an amazing advocate agree to accept him into care.
---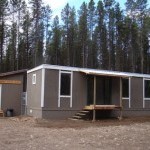 The NWAS had an exceptionally busy summer and fall 2012, developing the shelter property and moving our portable kennels and fencing out. Much work had to be done, from clearing trees, leveling the property, putting in the water line and hydro. The kennel buildings were moved to the property, as was the Atco trailer purchased last spring
---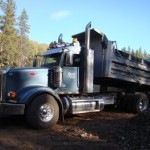 A big thank you to Steffen Apperloo of Steti Transport for donating multiple loads of sand a gravel to the shelter property this fall!
---
The Smithers Rugby Club helped out at the shelter property clearing slash, stumps and firewood. A BIG thank you to Martin Hughes, Deric Belke, Cheryl Gilbert, Matt Mazurek and Ben Harris for volunteering! A lot was accomplished in one afternoon (would have taken us a looooong time
---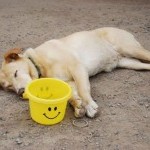 Thank you to everyone who helped us with the garage sale. We made well over $3000.00 again this year. A huge thanks to those who donated and dropped by the sale, and all the volunteers that helped out! Rayla helped out again, raising almost $400 for the cause with her donation bucket! She certainly deserved her rest.
---

SMITHERS, B.C (June 21, 2012) - The Northwest Animal Shelter Society is one step closer to its goal of opening a permanent animal shelter in the Smithers area. They recently closed on the purchase of two parcels of land, equaling nearly 10 acres of property. The new site is within easy driving distance from Smithers, has road access, is fully serviced and has the required zoning for a shelter.
---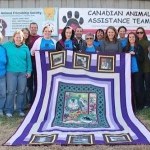 Rescue groups all over the province, the country and the world are inundated with homeless animals. The number of dogs and cats who are rehomed each year in BC alone is staggering. Thousands of dedicated people spend countless hours catching, feeding, vet checking, socializing, training, advertising, spaying/neutering and housing neglected animals
---