Adopt a Dog
All animals are vet checked before adoption. This usually includes dewormer, revolution (for mites and fleas) and vaccination. Adults are all spayed and neutered before adoption. FEES: Adult dogs $250.00 - Puppies $150.00 + ($262.50 spay/neuter deposit for female and $210 for male puppies*) *local adoptions (Bulkley Valley).
Adoption Procedure: As a volunteer run organiztion, we do not maintain regualar hours where you can come meet the animals for adoption. Complete an adoption application online or download and return to NWAS. If you are unable to scan and return the form, print it off and send the completed form via snail mail (local residents) to Box 3064, Smithers, BC V0J 2N0. Our adoptions co-ordinator will be in touch.
Additional Info:
Not all animals are posted on the website if we have approved applicaitons on file. Fill out an application and tell us what you are looking for, and if such an animal comes in we will contact you.
Sometimes there is high demand for certain dogs and puppies. Multiple applications may be in various stages of visitations/review before we can convey with certainty the status on the website. Once adoptions are finalized, animals are removed from the site. We operate on full-disclosure. If there are any health or behavioral concerns, we will let you know. Adoptions are very time consuming for our volunteers. Please respect their time and only contact us if you are quite serious about adopting an animal.
Please complete the online adoption form or download/print and return to NWAS.

We do our best to match the temperament and personality of the animals with individual and family needs. The 'suitability' factor is an important part of a successful animal/human match and helps to prevent animals going to the wrong homes

---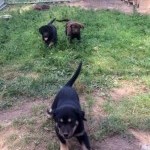 FOR ADOPTION: BAHAMA, DOMINICAN "Dom", HAVANA, LUCIA, RICO and TURK are our CARIBBEAN Pups. These little lab mixes are approximately 10 weeks old are are some of the easiest going pups we've had through our doors......more
---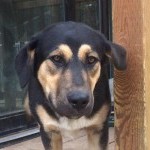 Baby is a very sweet gentle dog that is in need of a loving and understanding family. She has a friendly, affectionate, melt in your lap type of personality with people once she is comfortable but will bark at strangers. ...
---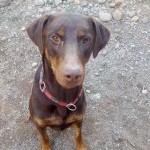 FOR ADOPTION: SPIKE is a loving, energetic roughly 2 year old Doberman mix. Spike is between 60 and 70lbs of solid muscle that would love nothing more than to curl up in your arms for a snuggle session....
---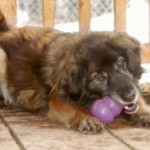 FOR ADOPTION: This handsome fellow is ROSCOE. He is a 35lb, adult Spaniel/Retriever mix. The vets have estimated Roscoe to be between 5 and 8 years old. Roscoe is amazing with other dogs, he happily plays with the young ones and will calmly lounge with the older ones. He is also incredibly gentle and kind to small children....
---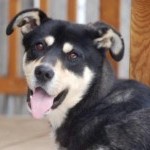 FOR ADOPTION: SHEERO is a big, goofy preteen looking for a fun active family. At 8 months old and roughly 80lbs, he's already a big boy and he has a lot of filling out to do. Sheero spent his first seven months or so on a porch begging for attention and stimulation.......
---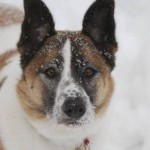 FOR ADOPTION: Are you a calm, confident person with lots of patience? If yes, you may be the person JOEY needs. JOEY is a 3 year old 60 lb mixed breed who lacks confidence in his daily life....
---