Foster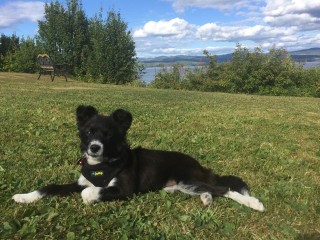 Foster homes provide valuable information about animals that cannot be determined in a shelter situation. Having a dog or cat in a foster home, reduces stress for the animal, and provides information as to how an animal will act in a home situation. This allows us to find the best forever home for the animal. Foster homes also opens up room at the shelter, so we can help more animals in need.
We are in urgent need of more foster homes. You, reaching out to help, can make all the difference in a homeless animal's life.
Please help us help more animals!
In order to be a foster home for the NWAS you must:
Be 18 years of age or older.
If you rent your home you must have consent from your landlord to have a dog/cat.
Have all personal animals in the home spayed or neutered if they are 6 months or older
Have all dogs and cats in the home up-to-date on vaccinations.
Agree to have a home visit done by one of our volunteers. The volunteer will need to see the areas of the home where the animal will be allowed and also visit with family members and current pets.
Process:
Request an application form from info@nwas.ca or download it here.
Fill out the apppication and return to us by mail: Box 3064, Smithers BC, V0J 2N0 or email at info@nwas.ca or volunteer@nwas.ca
The Foster Co-ordinator will review the application and set up a time with you for a home visit.
If you are approved as a foster home you will have to sign an agreement and then we will contact you when we get an animal that best suits your personal requirements.
Questions? info@nwas.ca