Roscoe's Story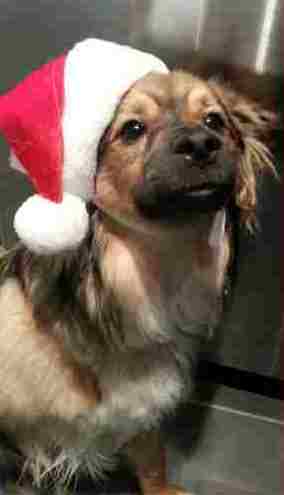 Roscoe came into our care with an old injury to his front leg that was not going to be an easy fix. It was suggested that extensive physiotherapy, including water therapy, might help, so we decided it would be best to get him south where there were more resources available. We, and more importantly Roscoe, had an amazing advocate agree to accept him into care. Specialists were involved and because multiple surgeries on the leg would be necessary with an iffy outcome, amputation was the only realistic option. Roscoe's advocate, with a tremendous love of dogs and using a wealth of experience, determination, and, obviously, the ability to "think outside the box", negotiated an agreement with the pet insurance company, Pet Secure. Pet Secure paid for Roscoe's surgery, and Roscoe will be their "poster child" for the importance of having insurance in place for our pets.
In the meantime, a great home had been found for this lovely little pooch who has a joy for life that only a happy dog can have.
Roscoe is pictured here ready for Santa and undoubtedly the gifts he will receive!
This is one of those times when words are not enough, but hopefully everyone involved feels the satisfaction of a job very well done. To Katie, who took on this little fellow; to the Vancouver City Shelter, management and staff; to Amy, his new owner; to Pet Secure; to his Vancouver specialists; to Hawkair, who flew him down; to Dr. Callie of Babine Animal Hospital for wise council; and to everyone else involved in this little dude's success story, thank you.