Pet Photos with Santa! - A Success!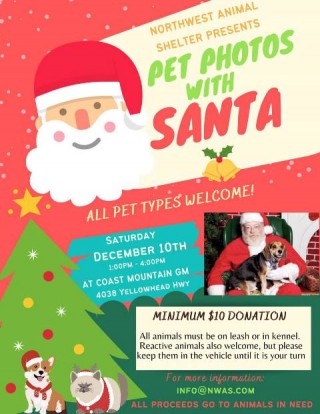 We don't want the critters to miss out on all the holiday cheer! Come on down to Coast Mountain GM December 10th from 1-4pm to let your fur, feather or scale babies get a photo with Santa. Minimum $10 donation to NWAS per picture, multiple animals per picture is ok.

*All pets must be either on leash or in a kennel while waiting for their turn.

*We can accommodate animal reactive pets we just ask that they wait in the vehicle until it is your turn.