NWAS Online Auction Fundraiser!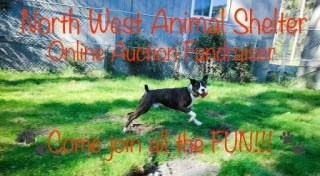 Something Super fun and brand new is in the works for North West Animal Shelter!
We will be holding our first ever Online Auction! Fundraising has become a bit of a challenge for NWAS during this Pandemic, but our commitment to caring for animals in need, and finding the best furever homes, has never been more important.
Join the North West Animal Shelter Online Auction Group to participate in this event.
We are currently accepting donations to be auctioned off during this fundraiser event. If you would like to donate please email auction@nwas.ca.