Membership Matters!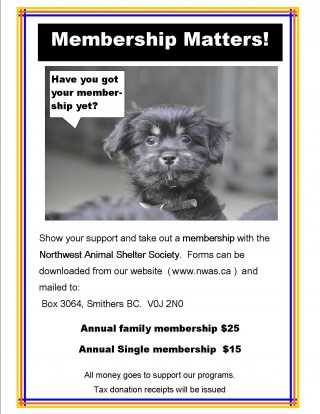 Support NWAS in our efforts to help domestic animals in the Bulkley Valley - take out a membership! Membership forms can be downloaded from our website and mailed with a cheque to Box 3064, Smithers, BC V)J 2N0.
Memberships can also be paid via Canada Helps using a credit card - just be sure to select the membership fund, and email the form to us!
Thanks all who have shown their support by taking out a membership!