Cooper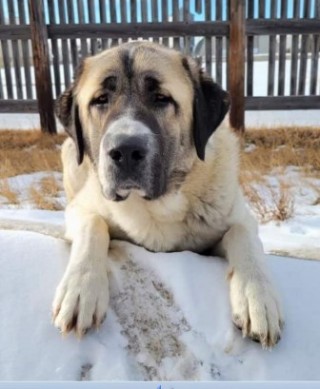 MISSING DOG
REWARD AVAILABLE FOR SAFE RETURN AND INFORMATION LEADING TO SAFE RETURN.
Cooper was last seen on his family farm on Wednesday December 7th.
Cooper is a 2 year old Great Pyrenees/Kengal Shepard and is about 35inches tall and 140 pounds. He is gentle natured and it is not like him to run away from home.
We have reason to believe he may have been taken as there was a white/silver truck hauling 2 large dog kennels in the area directly around the time when he went missing.
Please help us find Cooper by sharing this post or phoning or texting 403-634-7714 with any information you may have.