Lost Dogs
What to do if you lose your dog
Your best bet to get your pet back is to make sure he's easily identified with id or license tags. If he's found by a good Samaritan or picked up by the Bylaw Officer, the license number or id tag is his ticket home. Municipalities keep records of all license numbers.
There are still several other steps you can take.
Call your Town or municipality and speak with the Bylaw Officer.
Speak with your neighbours
Call your local vet offices; they are often the first place that people call when they find a missing animal.
Post a picture and write up on social media
Call the radio stations as they have regular lost and found announcements.
Make some posters with a colored picture of your pet and post 'em around the neighborhood, in convenience stores, near schools, etc.
If your dog is returned by a stranger who cared for them, give them a box of chocolates or a bouquet of flowers and make sure you cancel the ad and take down the posters.
All dogs should have a collar and dog tags! The thought of a loved dog being stolen or lost is not pleasant for anyone, although statistics clearly show that there is a far greater chance of seeing your dog again if they are wearing a dog collar and license or pet id tag.
---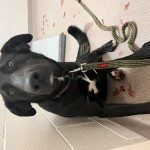 This dog was found injured last night in the New Hazelton area (we are trying to find out exactly where), possibly hit by a car. If this is your dog please contact Babine Animal Hospital in Smithers 250-847-8887
---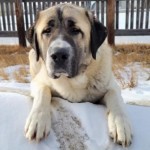 MISSING DOG REWARD AVAILABLE FOR SAFE RETURN AND INFORMATION LEADING TO SAFE RETURN. Cooper was last seen on his family farm on Wednesday December 7th.
---