Quinn - adoption pending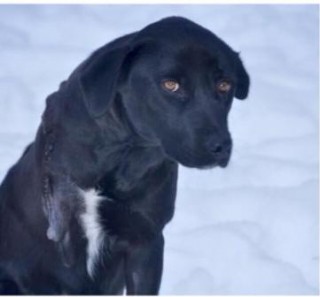 FOR ADOPTION: QUINN is a sweet, sensitive, 45lb two-year-old female looking for a family to shower her with love.
This beautiful girl came to NWAS after being hit by a car, and she had injuries to her hind legs and right shoulder. When she first arrived she was unable to walk and we were unsure if she would survive. She quickly regained use of her hind legs, but her front leg on the right side remained non weight bearing. Multiple x-rays revealed that Quinn had sustained no broken bones and it was determined that she had nerve damage in her right shoulder. Quinn was given three weeks for her nerves to regenerate, after that time it was obvious she was not going to regain the use of her leg and the decision was made to amputate.
Luckily, Quinn is thriving on three legs! She is an active girl that loves to go for walks and be outdoors, however she does not have the endurance for long hikes, jogging etc. Quinn is a huge cuddle bug, she's great with kids and cats and gets along well with most other dogs. She is a bit of a bossy girl with the other dogs. She loves to play, but likes to tell the other dogs exactly how to play.
Quinn is house trained, great in a kennel and non destructive. This sweeties will fit in well in most moderately active house holds.
If you would like a chance to meet and cuddle with QUINN apply today!