Puppies!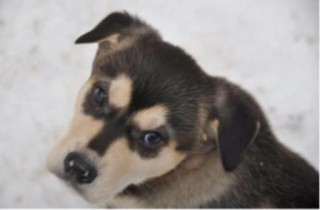 FOR ADOPTION: We currently have two litters of large breed puppies ready for their forever families.
MARY and JO are a brother/sister duo of Akita mix pups that we expect to mature between 60 and 100lbs. It's difficult to be more accurate without knowing or seeing their parents but we can say, based on their current size, that these two will be big. They have been living in a dedicated foster home and we can confidently say that they are great with young children, cats, and other dogs. Mary and Jo are very easy going pups that fall in the mid range of the dominance scale. They will have low to medium energy levels when mature. If you are looking for a family pet, a farm buddy, or a companion who is content with neighbourhood walks and lots of snuggles, one of these pups could be your match.
BRAMBLE, YARROW, GORSE, DANDELION and THISTLE are collectively our PLANT litter and they are growing like little weeds! These are large breed, Husky mix puppies that we expect to be close to their 80lb momma in size once they are mature. These pups are incredibly easy going and friendly. They will have medium to high energy levels as adults and are mid level on the dominance spectrum. If you're wanting a companion for hiking, biking, jogging, etc one of these pups could be your match!
Unfortunately this litter did contract parvo and will require some extra care going forward. They will need to stay away from other dogs for the next six weeks and will need their new owners to be diligent in ensuring they only socialize with fully vaccinated dogs and are only outside on leash and have their poop promptly scooped for the next six months.
All NWAS puppies come vaccinated, up to date on parasite control and with spay/Neuter contracts in place. If you're thinking of expanding your family for 2018 apply today for a chance to meet our PUPPIES.
*All adoptions are based on lifestyle and personality compatibility NOT the appearance of the animals
Photos