Joey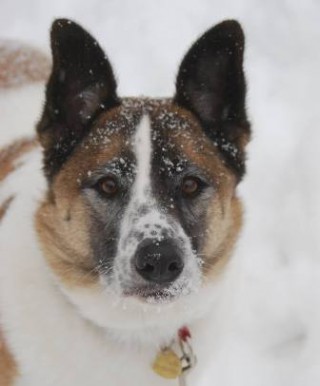 FOR ADOPTION: Are you a calm, confident person with lots of patience? If yes, you may be the person JOEY needs.
JOEY is a 3 year old 60 lb mixed breed who lacks confidence in his daily life. He has been in foster care with NWAS for 11 weeks and is much less nervous than before, but he still gets worried easily in new situations. He's a loyal dog who is responding well to positive training methods and loves to be outside exploring but he'll never be the life and soul of a party.
Like most dogs he is happiest with a regular routine and consistent rules. He is quiet in the house, good with cats
and does well with other calm dogs. He does not like to be left alone so a home where someone is around most of the time would be best for him.
Like all adult NWAS dog he is up to date on vaccines, wormed and neutered.
If you are interested in meeting Joey, or learning more about him, please fill out an application.
Photos