Complimentary Post - Shadow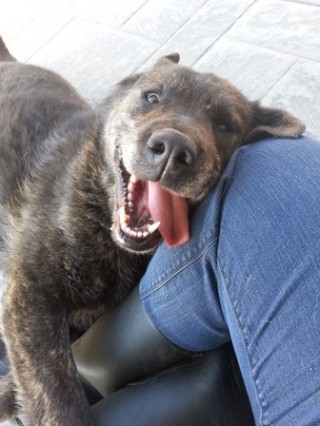 COMPLIMENTARY POST- THIS DOG IS NOT IN THE CARE OF NWAS, AND ALL REPRESENTATIONS ARE THOSE OF THE CAREGIVER: 3-4 yr old neutered male rescued from the Nass Valley, vaccinated/dewormed Jan'18, Lab Mix, healthy, sound, playful, loving, affectionate, loyal. Had a rough start in life but has been blossoming while in foster care these past 5 weeks. Is leaning how to walk on leash, not jumping up when excited, and how to wait for food and in doorways.
Loves people, plays well with other dogs, thinks it's fun to chase cats, and good around horses. Loves care rides, hikes, and snuggles. Good recall, eager to please, just an all around nice dog!
Please contact Emily at 250-847-0976 or ejmccreesh@gmail.com to arrange to meet this lovely boy.
Photos