Adopt a Dog
*We are receiving a higher volume of applications than we are used to so please have patience if you don't hear back on your applications right away* Due to COVID -19 we are not adopting animals out beyond northern BC HWY 16 corridor)
All animals are vet checked before adoption. This usually includes dewormer, revolution (for mites and fleas) and vaccination. Adults are all spayed and neutered before adoption. FEES: Adult dogs $250.00 + PST 17.50 + 267.50 - Puppies $150.00 + PST $10.50 = $160.50 + ($262.50 spay/neuter deposit for female and $210 for male puppies*) *local adoptions (Bulkley Valley). Adoption fees are subject to PST.
Adoption Procedure: As a volunteer run organiztion, we do not maintain regualar hours where you can come meet the animals for adoption. Complete an adoption application online or download and return to NWAS. If you are unable to scan and return the form, print it off and send the completed form via snail mail (local residents) to Box 3064, Smithers, BC V0J 2N0. Our adoptions co-ordinator will be in touch.
Additional Info:
Not all animals are posted on the website if we have approved applicaitons on file. Fill out an application and tell us what you are looking for, and if such an animal comes in we will contact you.
Sometimes there is high demand for certain dogs and puppies. Multiple applications may be in various stages of visitations/review before we can convey with certainty the status on the website. Once adoptions are finalized, animals are removed from the site. We operate on full-disclosure. If there are any health or behavioral concerns, we will let you know. Adoptions are very time consuming for our volunteers. Please respect their time and only contact us if you are quite serious about adopting an animal.
Please complete the online adoption form or download/print and return to NWAS.

We do our best to match the temperament and personality of the animals with individual and family needs. The 'suitability' factor is an important part of a successful animal/human match and helps to prevent animals going to the wrong homes

---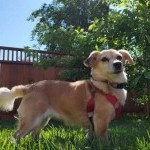 FOR ADOPTION: Baily is a 9 year old, approximately 10lb chihuahua mix with a personality to die for. She LOVES to chase a ball and could do it for hours and is thrilled to Walk...more
---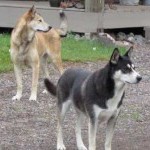 COMPLIMENTRY POST: *These dogs are NOT in the care of NWAS and we make no claims towards their attributes or personalities* WANTED: New forever home for Huskies - Hara (tan, approximately 7 years old) and her daughter Daisy (approximately 4 years old)....more
---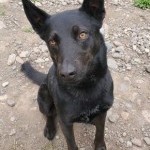 FOR ADOPTION: CHEVY is a 7 year old male Kelpie cross that is about 45lbs. He is a fun, active fella looking for a household with lots of time to spend with him. Chevy is on the higher end of a medium energy level....more
---
FOR ADOPTION: ZORRO is a 7-9 year old male Wolf Hybrid looking for a very special family to call his own. This boy just under 100lbs and built tall and lean, he is BIG, there is no way around that. When it comes to people Zorro is a gentle giant.....
---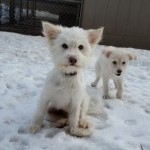 NWAS dogs do not always get advertised on the website or facebook page, if we have approved applications on file....more
---