Shamus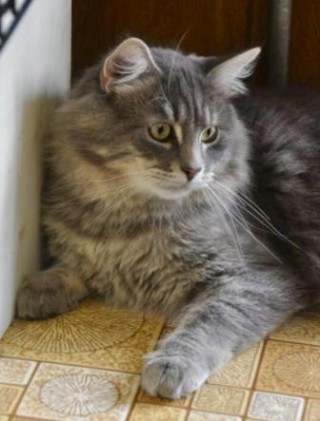 SHAMUS was a king in his past life and is looking for a home where he can be restored to his throne!
Shamus is a friendly, young adult male that gets along well with the commoners (humans, felines and canines alike). This prince has a bit of a wild side and can be quite the prankster when the mood strikes him. He is no stranger to being in the public eye and he thrives in the limelight; the centre of attention is where Shamus is meant to be! He will be happiest in a home where he has the freedom to safely explore his entire kingdom, inside and outside his the castle walls.
Shamus is up to date on all of his vetting and is more than ready to leave the shelter. If you think you've got what it takes to be Shamus's jester apply today at www.nwas.ca for a chance to meet him!