Complimentary Post - Callie and Ashra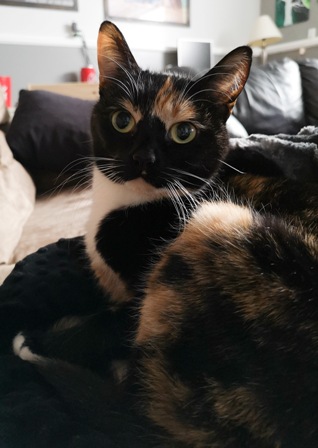 Complimentary Post - these animals are NOT in the care of NWAS and all representations are those of the owner.
Due to changes in our family circumstances we are having to find loving new homes for our 2 cats.
Callie is a petite black Calico that loves to cuddle, and lay in the sun. She is 8 years old and is spayed and declawed. She is very social and affectionate, and has been good with kids.
Ashra is a beautiful silver Savannah that has lots of energy to play. She is almost 5 years old, and is spayed and declawed. She has very unique markings and a strong physique, but she really loves to cuddle too. She spooks easy with loud noises, but has been good around kids.
Please email beany_bopper@hotmail.com for more information of if you are interested in Callie and or Ashra
Photos