Clinton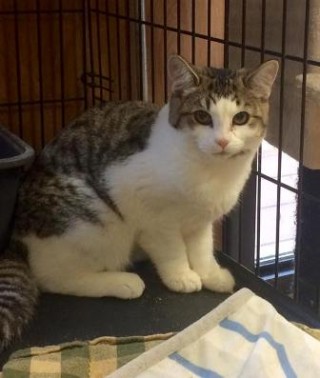 FOR ADOPTION: CLINTON is a striking young male looking for a quiet home to call his own.
Clinton came to us as part of a semi feral litter of five. After spending months in a dedicated foster home learning to trust people, all Clinton's siblings found homes of their own. He is eagerly awaiting his perfect match. Clinton is wonderful with other cats, he's playful with fun friends and calm with quieter companions. He has learned to trust friendly dogs and is gentle with people.
Clinton is easily frightened by loud noises and fast movements, so a home free of small children would be ideal for him. Clinton is very happy exclusively indoors, so our preference will be to find him an indoor only home.
If you can offer Clinton a calm, quiet environment, he will shower you with cuddles and hours of entertaining, kitten-ish antics.
If you would like a chance to meet this sweet, sensitive guy apply today.