Almond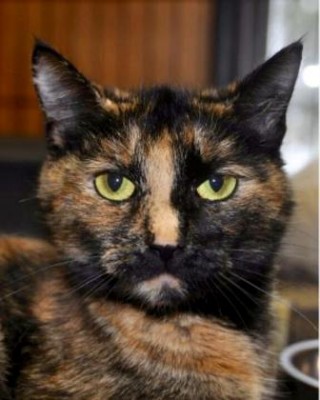 FOR ADOPTION: ALMOND is a sweet, young female that is ready to be taken care of.
Almond is the mother of our "Nut" litter and did a fantastic job raising three feisty fur balls. She came in quite thin and unhealthy, but was a still very devoted momma. Now that they are old enough to leave the nest, we think it's time for her to be pampered!
Almond is very good with other cats, gentle with children and comfortable around dogs. She is a fairly laid back lady that enjoys lounging and cuddling.
This kitty is very happy indoor only and is showing no signs of wanting to go outside, but that could change when the weather is warm.
Almond's kittens have been weaned. She is now spayed, vaccinated and up to date on her parasite control. If you're looking for a calm, affectionate companion, you'll go nuts for Almond. Apply today for a chance to meet her.