Adopt a Cat
All animals are vet checked before adoption. This usually includes dewormer, revolution (for mites and fleas) and vaccination. Adults are all spayed and neutered before adoption. FEES: Adult cats $75.00, Kittens $50.00 (+$210.00 deposit for female and $131.25 for male kittens toward spay and neuter*) *local adoptions (Bulkley Valley).
Adoption Procedure: Complete an adoption application online or download and return to NWAS. If you are unable to scan and return the form, print it off and send the completed form via snail mail (local residents) to Box 3064, Smithers, BC V0J 2N0. Our adoptions co-ordinator will then be in touch.
As a volunteer run organization we do not maintain regular hours where you can stop by to meet the animals. All visits to the shelter are by appointment only, after an application has been filled out. As all animals do not get posted to the website if we have approved applicaitons on file, we encourage you to fill out an applicaiton and tell us what you are looking for. If such an animal comes into our care, we will be in touch.
Additional Info: Once adoptions are finalized, animals are removed from the site. We operate on full-disclosure. If there are any health or behavioral concerns, we will let you know. Adoptions are very time consuming for our volunteers. Please respect their time and only contact us if you are quite serious about adopting an animal. Please complete the adoption form and return to the NWAS.
Cats/ Kittens available for adoption:
---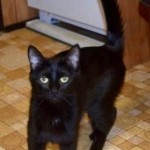 Mamma is a sweet gentle girl that is great with other cats, very affectionate towards people and non reactive towards dogs.....
---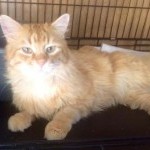 FOR ADOPTION: GINGER BOY is a roughly 5 year old neutered male that is pretty much perfect. Ginger is a calm, cool and collected Mr Nice Guy that gets along well with other cats, is comfortable and confident around dogs of all sizes and adores children....
---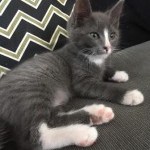 NALA (grey Tuxedo) and PUMBAA (Black Tuxedo) are 18 week old litter mates that have been inseparable since day one. They have a strong bond; they play together, sleep together, eat together even race one another to the litter box...
---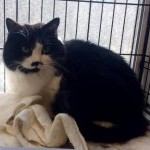 FOR ADOPTION: CRISPIN is the third sibling in our group of three that lost their beloved and devoted owner....
---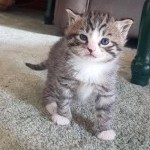 Kitten season is now upon us. NWAS currently has 22 kittens in our care ranging from 5-18 weeks old.....
---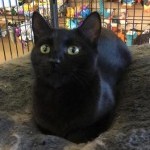 FOR ADOPTION: EBONY is a roughly 8 month old female from the same colony as Toffee and Bandit. This beautiful girl was scared spitless when she first arrived but after spending a few weeks with a devoted foster mom she is a friendly and affectionate companion.....
---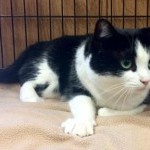 FOR ADOPTION: THORNE is quiet miss cuddle bug. This black and white beauty is one of Sparky's sisters (Sparky was recently posted for adoption). She is still in the grieving process after the passing of her very loving and devoted owner...
---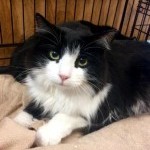 FOR ADOPTION: SPARKY is a sweet and gentle 4 year old male that came back to NWAS with his two sisters after their loving and devoted owner passed away. Sparky has grieved heavily...
---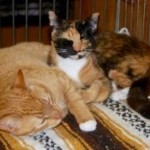 FOR ADOPTION: BANDIT (Calico female) and TOFFEE (orange tabby male) are roughly 8 month old buddies (possibly litter mates) from a semi feral group living in Telkwa....
---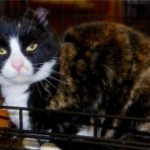 This quirky girl is estimated to be around 6 years old, she is spayed, vaccinated and up to date on parasite control...
---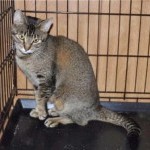 FOR ADOPTION: CYPRIS is a stunning two year old female looking to settle down with a family of her own.
---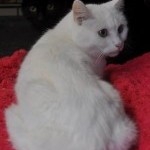 These 13 year old brothers have lived all their lives in a quiet home with an older couple. But the husband died a few years ago and his wife died recently, leaving the 2 cats homeless.
---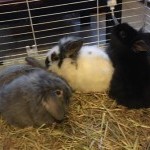 **THESE ANIMALS ARE NOT IN THE CARE OF NWAS** Nature is super sneaky, and definitely got us good. We have somehow been blessed with six baby bunnies, and their breed is a lionhead lop rex mix.
---

This is my cat Milo, and I am looking for a foster home for her.
---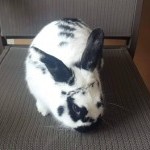 Complimentary post - this animal is not in the care of the NWAS. All representations about the animal are provided by the pet guardian.
---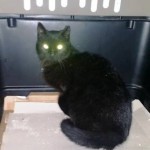 Adopting a cat through the barn cat program can help save the life of a cat who may not have other options.However, the care of a barn cat is still a responsibility. You will be assuming care for the cat for its entire lifetime. In exchange for providing the essentials of food & water and shelter, your barn cat will earn its keep by helping to control the rodent population in your barn. Contact info@nwas.ca to see if any cats are looking for a barn home.
---