Adopt a Cat
*We are volunteer run, so please have patience if you don't hear back on your applications right away*
All animals are vet checked before adoption. This usually includes dewormer, revolution (for mites and fleas) and vaccination. Adults are all spayed and neutered before adoption. FEES: Adult cats $100.00 + PST $7.00 = $107.00, Kittens $75.00 + PST 5.25 = 80.25 (+$315.00 deposit for female and $210.00 for male kittens toward spay and neuter*) *local adoptions (Bulkley Valley).
Adoption Procedure: Complete an adoption application online or download and return to NWAS. If you are unable to scan and return the form, print it off and send the completed form via snail mail (local residents) to Box 3064, Smithers, BC V0J 2N0. Our adoptions co-ordinator will then be in touch.
As a volunteer run organization we do not maintain regular hours where you can stop by to meet the animals. All visits to the shelter are by appointment only, after an application has been filled out. As all animals do not get posted to the website if we have approved applicaitons on file, we encourage you to fill out an applicaiton and tell us what you are looking for. If such an animal comes into our care, we will be in touch.
Additional Info: Once adoptions are finalized, animals are removed from the site. We operate on full-disclosure. If there are any health or behavioral concerns, we will let you know. Adoptions are very time consuming for our volunteers. Please respect their time and only contact us if you are quite serious about adopting an animal. Please complete the adoption form and return to the NWAS.
Cats/ Kittens available for adoption:
---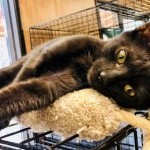 FOR ADOPTION: SKINNER is a 5 month old male from our League of Extraordinary Gentlemen kittens that is ready and waiting for his forever family....more
---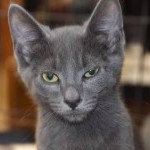 Dorian is 5 months old now and came into our care around 5 weeks old with his four brothers and their feral momma...more
---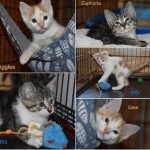 Another day and another litter of adorable, adoptable kittens. This group was born to a momma that was found as a stray...more
---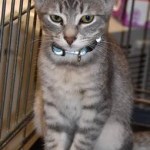 FOR ADOPTION: QUARTERMAIN is another of our 5 month old League of Extraordinary Gentlemen kittens that is looking for a loving forever family....more
---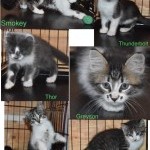 This litter of 6 was born to a street cat in Houston who marched into the home of a loving woman and decided to stay and raise her babies there....more
---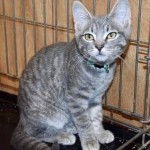 Nemo is 5 months, and a friendly, affectionate young cat. He can take a little while to warm up to new people...more
---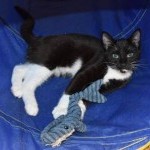 Spud is bold, confident and oh so sweet. He loves to snuggle up with anyone that has time to hold him and he is a rowdy and playful boy...more
---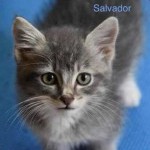 Salvador will always be a petite cat but he's fun, playful and affectionate! ...more..
---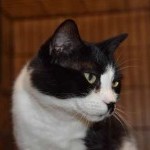 FOR ADOPTION: ANNA is an affectionate and cuddly approximately 4 year old female that is looking for a loving forever home. This sweet girl showed up at a farm outside of Smithers in the middle of a cold snap this past winter with extreme frostbite ...more
---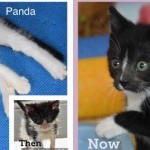 All of our critters come into care with a sad story to tell, this next set of kittens is no exception...more
---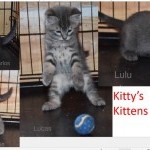 This litter is collectively known as "Kitty's Kittens" and they are all so sweet and well handled. They love and seek out human interaction ...more
---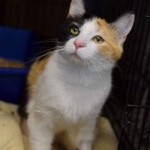 FOR ADOPTION: MILLIE is a beautiful 1 year old calico looking for a loving forever home. This pretty girl came into our care heavily pregnant ...more
---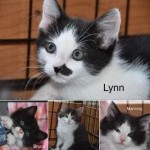 We have new babies looking for forever families!
---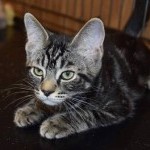 This stunning tabby coloured Siamese mix is a confident, playful and loving young cat...more
---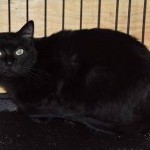 FOR ADOPTION: ANISE is an approximately 3 year old female looking for her first and forever family. Anise has been a street cat in the townhouse....more
---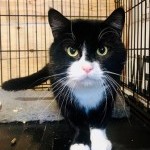 FOR ADOPTION: SYLVESTER is an approximately 2.5 year old male that is looking for a forever family that will surround him with love and security. ..more
---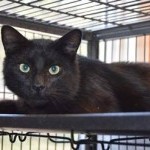 FOR ADOPTION: DOYLE is an approximately 2 year old male that was living on the streets of Houston before being caught....more
---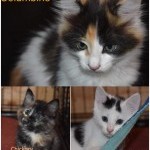 These little ladies are sweet and friendly with instant purr motors as soon as you start petting them... more
---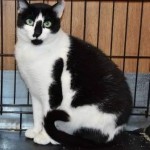 FOR ADOPTION: GABE is a petite male that is estimated at just over a year old. This quiet little guy has quite the story to tell. He was hit by a car in November ... more
---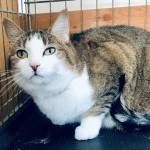 Carissa is a lovely 9.5 year old female with a calm, cuddly disposition. She is on the lookout for a quite, mature house hold that has large windows for her to lounge in and laps that need to be filled....more
---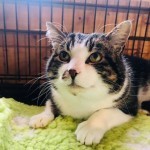 FOR ADOPTION: TENZIN is an approximately 4 year old male looking a family worthy of his trust and affection. This big beautiful boy was a stray hanging around a rural property ....more
---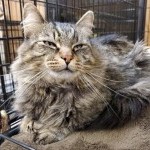 FOR ADOPTION: PERCY is a 6 year old male looking for a loving new home. This guy arrived at Babine Animal Hospital on deaths doorstep .... more
---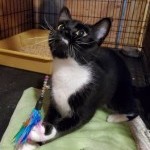 FOR ADOPTION: HARPER is a year and a half old female that is full of playful kitten energy still. ....more
---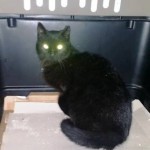 Adopting a cat through the barn cat program can help save the life of a cat who may not have other options.However, the care of a barn cat is still a responsibility. You will be assuming care for the cat for its entire lifetime. In exchange for providing the essentials of food & water and shelter, your barn cat will earn its keep by helping to control the rodent population in your barn. Contact info@nwas.ca to see if any cats are looking for a barn home.
---